The 10th Annual Buddy Run Cancelled Because of Hurricane Florence


Following is the email that went out to all runners at 8:30pm on Sept. 12:

Thank you for registering for the 10th Annual Buddy Run 5k Run/Walk benefitting the North East Wake Backpack Buddies.
Unfortunately, Florence disrupted our plans this year and we have had to cancel the event
. To say we are disappointed is an understatement; however, the safety of our athletes, volunteers, sponsors and spectators is our #1 priority!
All of the preparations were made and the t-shirts, bibs and medals have arrived, so of course, everyone will still be able to pick-up their swag! Please make sure to thank all of our generous sponsors that made this happen!!
We will be holding a packet-pickup on
Friday, Sept. 21 from 3pm - 7pm
at
Run N Tri Outfitters at
11831 Retail Dr.; Wake Forest, NC 27587.
Please stop by and get your goodies.
SPECIAL NOTES:
If you can't make it next Friday, the t-shirts and medals will be available at Run N Tri Outfitters for pickup, during regular business hours, from Sept. 22 until Sept. 29. You may pick up a packet for someone else - no IDs are required.
If you want to run a 5k on your own to
earn
that dog tag, post your picture to social media using
#beabuddy#fsseries1206
.
FOOD DRIVE:
Remember the reason for this event is to help out the children who benefit from the North East Wake Backpack Buddies (NEWBB).
We will be conducting a food drive at Packet Pickup so please help out
. In the wake of Florence, the need will be even greater. See below for an idea of what to bring.
Oatmeal (individual packets)
Sweet Snacks (fruit chews, graham crackers, 'nilla wafers, animal crackers—individual serving bags)
Applesauce, Fruit Cups
Ramen Noodles
Mac-N-Cheese (individual servings/microwaveable)
Bar of any kind (protein, fruit, cereal bars)
Protein snack (trail mix, peanut butter crackers)
Salty Snacks (individual serving bags of pretzels, chips, goldfish)

T-SHIRTS:

You will be given the size t-shirt you selected at the time of your registration.
DISCOUNT ENTRY INTO THE SUPERHERO 5K:
We still want you to run a 5k, so we are offering all of our registered runners a 20% discount into the Super Hero 5k to be held in front of Run N Tri Outfitters on Oct. 27. To register, use the code: Buddy_Runner.
NOTE: This offer is only good through Sept. 22.
Come dressed as your favorite Superhero to help raise awareness for Viral Myocarditis and Friedreich's Ataxia. Find out more about this run, and why it is so important to our community.
Super Hero 5k.
Please stay safe and heed all warnings this weekend!
We hope to see all of you at the SuperHero Run and at future FS Series Events!
The FS Series team
- Jason, Marc and Brent
Please note that refunds will not be issued.
---


Thank You for 10 Years of Support - Carolina Pediatric Dentistry
For the 10th year, Carolina Pediatric Dentistry is the Title Sponsor for the Buddy Run. There is no way we could continue to offer this fun, family-friendly event supporting the North East Wake Backpack Buddy program without Carolina Pediatric's generous support.

If your children are in need of dental work, look no further than Carolina Pediatric Dentisty, located in Wakefield.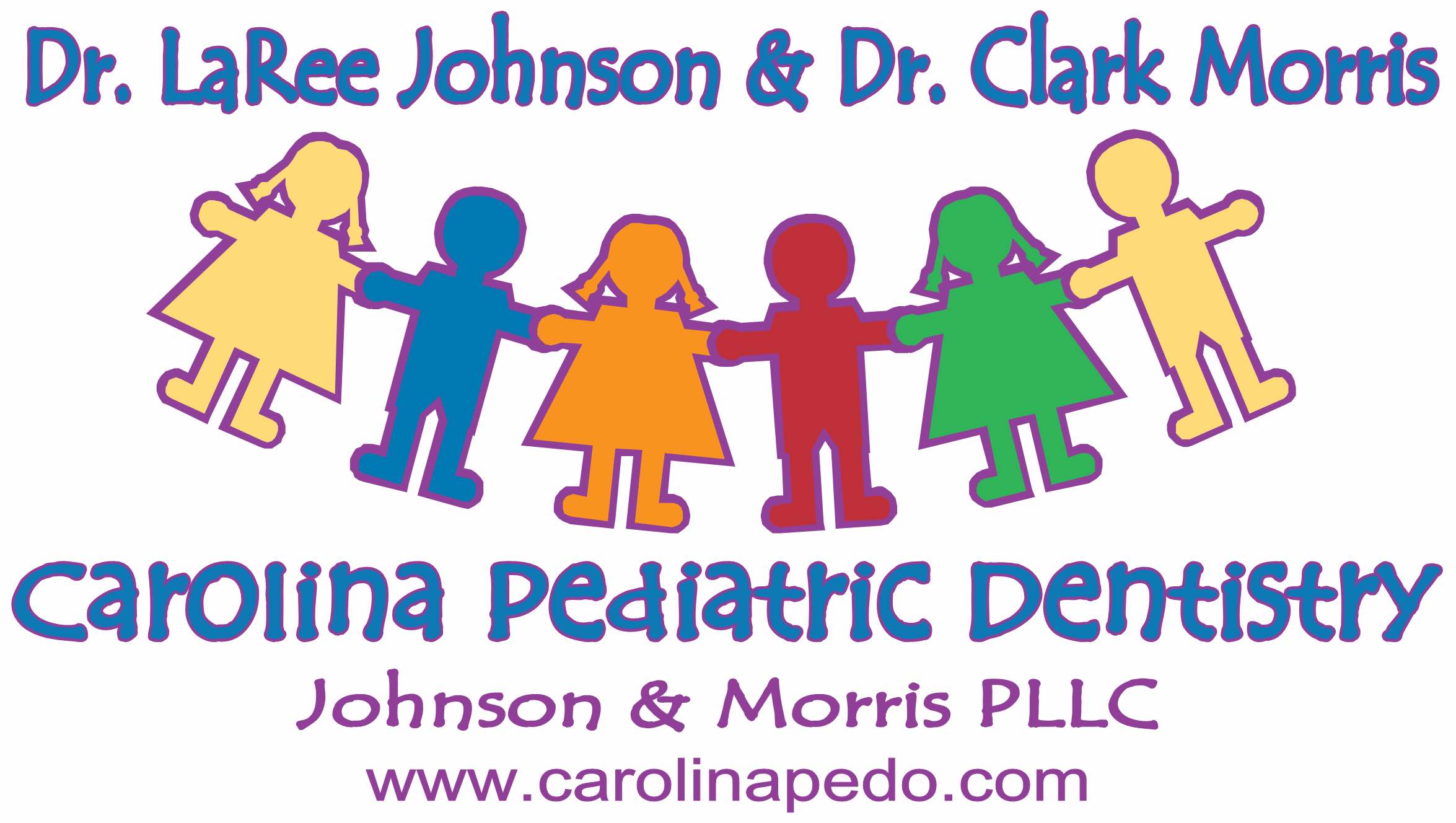 "We specialize in the dental treatment of infants, children, teens and children with special needs. Our mission is to promote the best oral health with an emphasis on prevention. We strive to provide excellent dental care in a fun and child-friendly environment so that our patients feel comfortable and at ease. "
---
Run-N-Tri Outfitters - Packet Pickup Sponsor
Come out to Run-N-Tri Outfitters in Wake Forest on Friday, Sept. 14 to pick up your cool 10th Annual Buddy Run swag. Run N Tri is the official packet pickup up (PPU) store for all of the Run in the Forest events.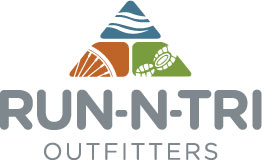 Just like Cheers is for Boston residents, Run-N-Tri is the gathering place (without the bar) for Wake Forest residents to get fitted for running and fitness apparel, shoes and fun gadgets!

"Run-N-Tri" offers sport specific quality equipment for our customers to reach and surpass their goals and offers the support to accomplish these goals."


Thank you to all the staff at Run-N-Tri Outfitters for your generous support of the 10th Annual Buddy Run!



---
Come Out to Discovery Point Heritage
What's a run without a starting line? Thanks to Discovery Point Heritage, the 10th Annual Buddy Run has a home -- and has for many years! In addition to their generous donation, the owners of this Wake Forest daycare and preschool program also turn over their parking lot and facility to our vendors and runners to bring this exciting run to the neighborhood.

Find out where everyone takes their children for a variety of educational enrichment programs, including a Chinese enrichment program!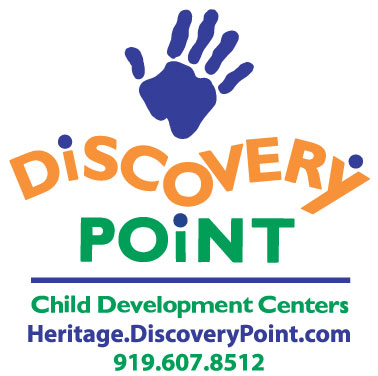 "Our goal is to help children at our center reach their potential by inspiring a lifelong love of learning and creating opportunities for growth through exploration and play. Our facilities are designed with kids in mind, with spacious classrooms stocked with age-appropriate toys and learning materials."

A big thank you to the owners and all the staff of Discovery Point
Heritage for supporting the Buddy Run!
---


---
Gladwell Orthodontics - A Fixture at The Buddy Run
The team at Gladwell Orthodontics comes back year after year to support the Buddy Run, and you'll see them here again to help celebrate the 10th year of this great event!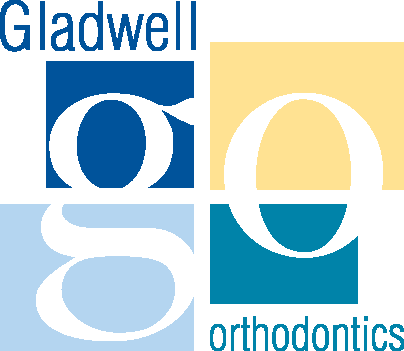 "Dr. Jason Gladwell and our team are passionate about going the extra mile before, during, and after your treatment. It is this attention to service and clinical excellence that will exceed all of your expectations. We strive to set the standard in quality orthodontic care and we offer this to you in a comfortable environment unlike any other."




Thank you to everyone at Gladwell Orthodontics for helping us put together another great event!
---


A Warm Welcome to Red Dog Crossfit and Paws at Play as Buddy Run Sponsors
Please help us welcome Red Dog Crossfit and Paws at Plaw to our 2018 Buddy Run sponsor team! As we've said countless times "we couldn't do this run without our sponsors" and we appreciate all the community support.

"Why Choose Red Dog CrossFit? We're the premier CrossFit gym in the Wake Forest, NC area. We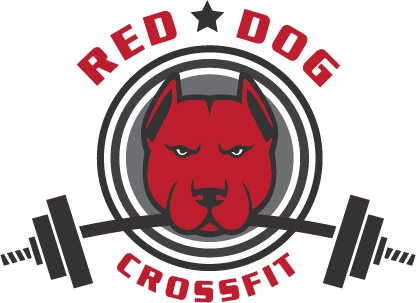 deliver results. No matter whether you just want to keep up with your grandkids or crush the CrossFit competition."

Red Dog Crossfit is on Ligon Mill in Wake Forest.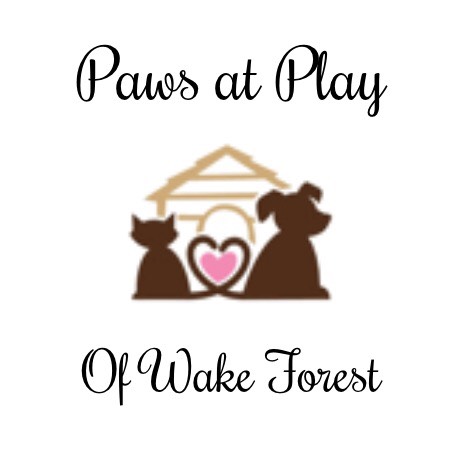 "We understand that your pet is a part of your family and when it comes to caring for your family, it is extremely important to find someone you can trust. Founded by a true animal lover, Paws at Play strives to provide the highest quaility pet care services around."

Paws at Play is on Wait Ave. in Wake Forest.




---

Page 158 Books is Now a General Sponsor and Teen's Awards Sponsor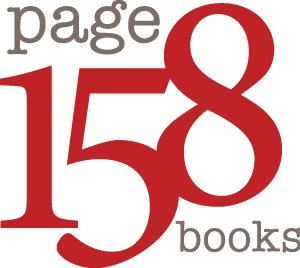 Thank you to Dave and Sue Lucey, owners of Page 158 Books, for coming aboard as a general sponsor of the Buddy Run. This local couple is just another example of how Wake Forest business owners put the local community first!

"We are a locally-owned independent bookstore with locations in beautiful downtown Wake Forest and historic downtown Wendell. We sell new general interest adult and children's books, as well as book-related gifts."

Page 158 is also
providing awards for the top 3 male and female teenaged winners (15-19)!

Make sure to stop in at the Wake Forest or Wendell location for a book or to participate in one of their literary events!
---
Dirty Dogs Returns as Aid Station Sponsor
Look for the Dirty Dogs team to cheer you on and keep you hydrated at the aid station for the Buddy Run! Once again owner Vanessa Davis is giving back to the community by helping raise funds and awareness for the North East Wake Backpack Buddies!

"We are a uniquely designed spa especially for dogs and other furry friends in Wake Forest, NC. We provide a relaxed, friendly atmosphere to pamper our furry friends."

Show your support for Dirty Dogs, located at 929 Heritage Lake Road, Suite 500, in the Discovery Point Heritage shopping center, by taking your furry friends in for a special spa day!

Thank you to Dirty Dogs!
---
NUTRISHOP Wake Forest Signs on as a General Sponsor and Master's Awards Sponsor
Thank you to NUTRISHOP in Heritage for sponsoring the Buddy Run. The vision of NUTRISHOP is to fill a void in the retail nutrition industry and provide consumers with a diverse selection of superior nutritional products.

Located in the Publix shopping center in Heritage, NUTRISHOP of Wake Forest is North Raleigh's only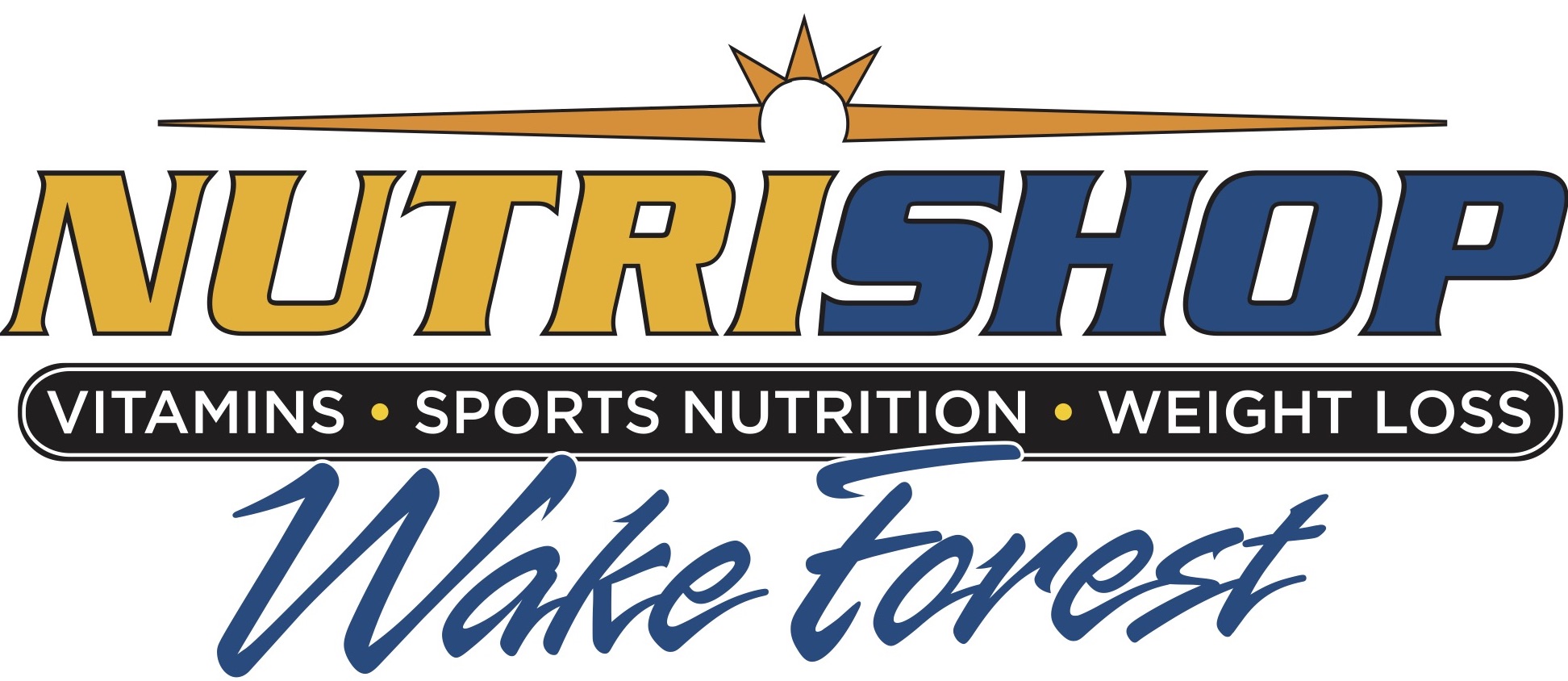 Sports Nutrition and Weight Loss Superstore. Founded by Ray Schneider and his wife Shanon, NUTRISHOP carries all the top brands at guaranteed low prices.

In addition to being a general sponsor, Ray and Shanon will be providing award baskets with Nutrishop goodies for the top 3 male and female master's winners!

Thank you to everyone at NutriShop for sponsoring the Buddy Run!


---
Camp Gladiator Takes on the Buddy Run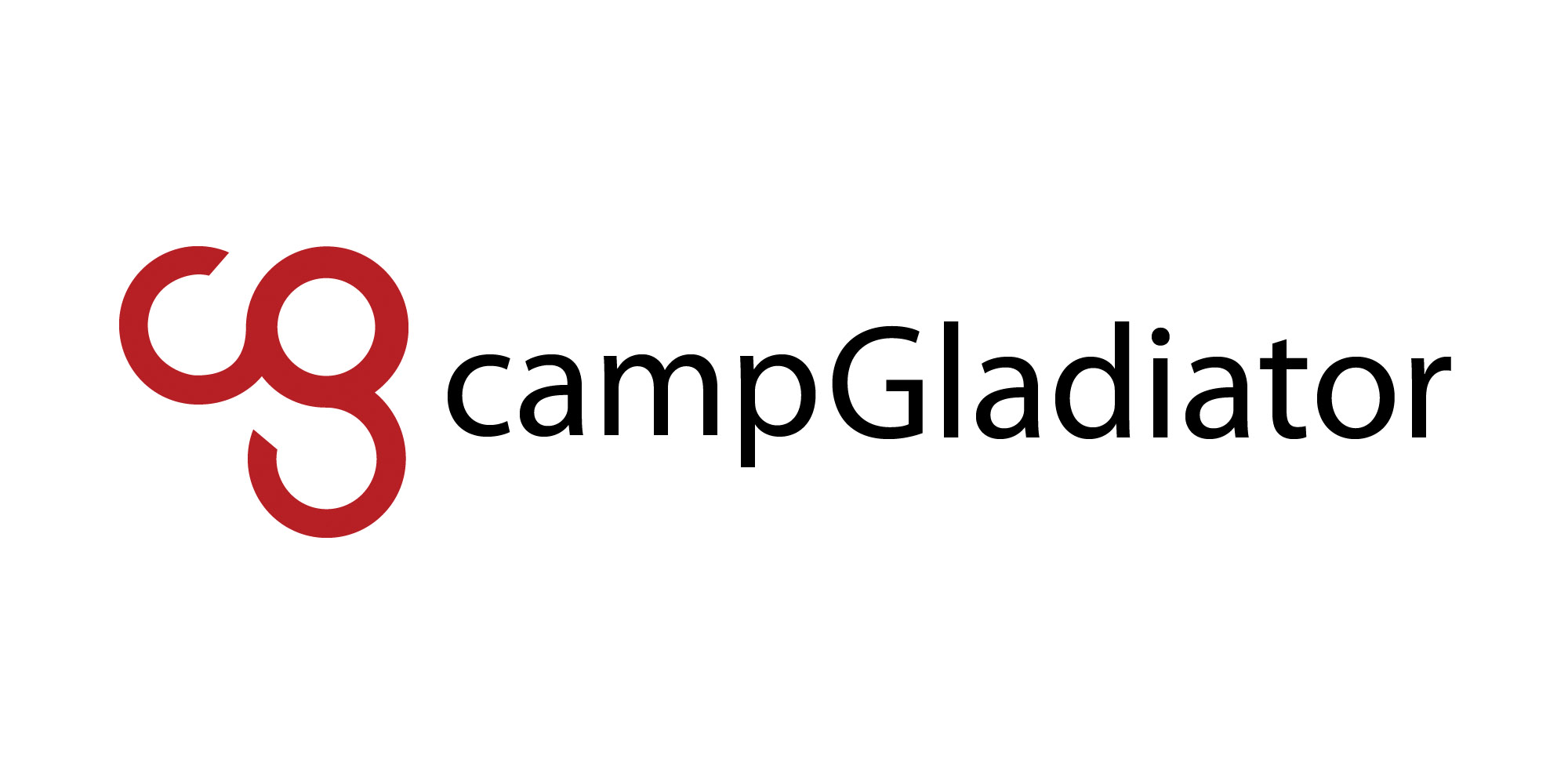 Thank you to all the local Wake Forest Camp Gladiator trainers for sponsoring the 10th Annual Buddy Run. Led by Bethany Stillwaggon, CG will be out in force with a team of runners and bringing a fun, interactive fitness station for the kids. Just like all you runners out training at the crack of dawn, Camp Gladiator gets Wake Forest bootcamps started at 4:45am to make sure no one misses out on their workout because of something coming up in the middle of the day!

"We are a life-changing fitness movement dedicated to transforming lives through dynamic, fun and challenging workouts led by amazing Trainers who inspire you to discover your best self."

You can find Camp Gladiator camps throughout the Wake Forest area -- show your support by stopping by and finding out how you can take your fitness to the next level.

Thank you Camp Gladiator!


---
$10 is All it Takes
$10 feeds a child for the weekend. The North East Wake Backpack Buddies program accepts cash donations or kid-friendly food.

FS Series is proud to partner with the NEWBB program to help keep children fed over the weekend. Over 400 children in the Wake Forest/Rolesville area rely on these 'backpacks' of food for their meals each week.

The Buddy Run will donate our proceeds from runner registrations to the program in order to help them meet this growing need. There will also be a food drive over the weekend to help them stock their pantry.



AND 100% of the amount donated to North East Wake Backpack Buddies through your registration goes directly to the program. Add just $10 to keep one child fed over the weekend.


Register today to help give back to your young buddies in the Wake Forest area.
---

July 15 Price Increase
Don't wait to register for the 10th Annual Buddy Run! All runners get a 2018 Buddy Run tee-shirt and finisher's dog tags (see below) all while giving back to the community. The Buddy Run benefits the North East Wake Backpack Buddies.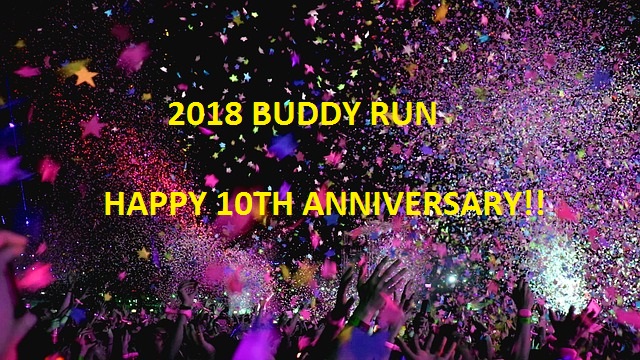 ---

Dog Tags Have Been Cast...
Following the tradition, this year's Buddy Run will once again feature dog tags for all finishers.